Dear mum and dad,
Nothing prevents me from killing myself except the fact that the girls in my society need someone to fight FGM (female genital mutilation). I'm alive but don't think I having fun here.
Dear parents, I'm not your Muslim daughter. I'm NOT Muslim. Why wouldn't you let me go out alone, live alone, travel alone, if I wanted to?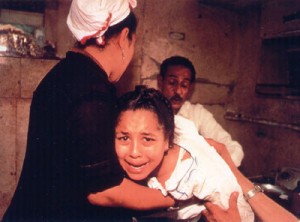 You will very upset one day. Trust me. I will either run away or just kill myself.
ABW